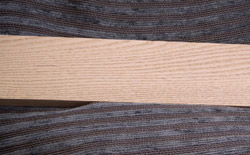 Oak

Click for larger image
Oaks are hardwood trees, and the wood is commonly used in furniture and flooring.
Northern red oak is the most prized of the red oak group for lumber.
The oak is a common symbol of strength and endurance and the choice of preference for many.
The finishing process brings out and highlights the different grain patterns of the wood.
---
If you like what you see and would like to select this type wood go to Custom Orders
Please Contact us if you have any questions or comments about the web site.
Thanks for taking the time to visit our site.